I've recently had the chance to spend three weeks in a continuous loop of surf-eat-work in Canggu, Bali, and I can ­say with certainty that this place is poised to become a digital nomad hub.
While Canggu – and Bali more generally – has long been a favorite of backpackers and other vacationers, it has had a reputation as a less-than-optimal place to get serious remote work done.
'Why,' you ask?
Well, at least in part because of a lack of two essential infrastructures for digital nomads:
work-conducive spaces
high-speed internet
This would have been enough to keep the serious mobile entrepreneur at arms length, maybe visiting for just a few weeks of vacation while letting work slide, putting internet-intensive tasks on the waiting list for their return to normal connection speeds elsewhere in Southeast Asia.
The past year, however, has seen Canggu finally get 4G mobile networks and quality fiber internet connections, in addition to its first quality co-working space, Dojo Coworking Bali. With a 138Mbps internet connection load balanced across 3 ISPs, built-in café, Skype booths, air-conditioned meeting rooms that double as refuges from the heat, and electrical outlets galore, Dojo supports some serious 'hustle' while providing an environment (including a pool in the backyard workspace) that taps into their exotic locale. Bali cafes and restaurants still don't offer top quality internet, but it can't be far away.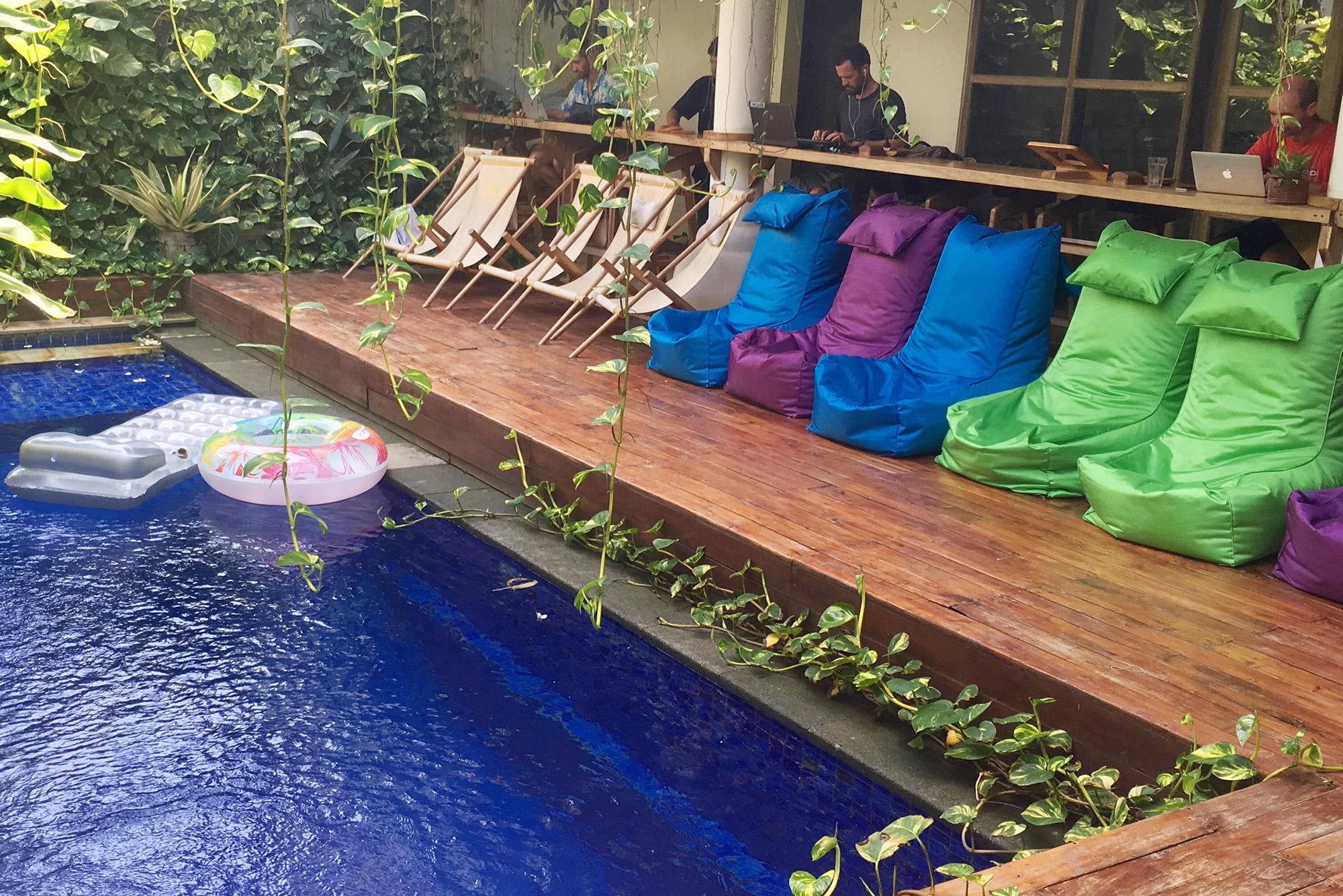 More than shared office facilities
Co-working spaces serve more than a functional role to mobile communities of remote workers.
On the one hand, they are physical spaces where new connections and friendships can be fostered, business ideas incubated among peers, and skills (e.g., business, personal growth, and travel) shared via in-house workshops.
At the same time, they offer real world connections to virtual spaces where existing relationships with family and friends – as well as interests and hobbies – can be maintained via a variety of media on the internet, e.g., through email, social media, and Skype.
In his study of how backpackers use new communication technology, Mascheroni (2007) noted that internet cafés play a crucial role as a nexus for online relationships and offline encounters with other individuals on-the-go:
"… internet points constitute mobile spaces of sociality, where mediated interactions at a distance overlap and intersect with face-to-face interaction with other travellers" (532)
Less than a decade later, usable wifi is now available nearly everywhere one can eat, drink, or sleep on the road, making the centrality of the internet café to many mobile communities – like backpackers – an era of the past.
For digital entrepreneurs, however, well executed co-working spaces like Dojo in Bali can now fill the central role defined by Mascheroni for internet cafés -- and much more.
A community center for remote workers
As alluded to above, co-working spaces also actively – as opposed to incidentally – serve to foster social relationships, local community awareness, and professional and personal skills growth.
In only three weeks that I've been at Dojo Coworking Bali, there has been a plethora of these enrichment opportunities:
Workshops
"How to find experienced web / mobile developers from eastern Europe for $20-25 / per hour and not end up with assholes" (remote hiring strategy)
"Write Like a Mother Fuc*ker" (writing practices)
"Lady Boss Bali – Popup Talk with SoGal" (female entrepreneurship)
"Free Code Camp" (group programming learning)
Social Events
"Social Drinks and Coconuts @ The Lawn"
"Members Barbeque"
Excursions
"Dojo Day Out – Five Pillar Foundation" (trip to rural West Bali to learn about and support local business initiatives)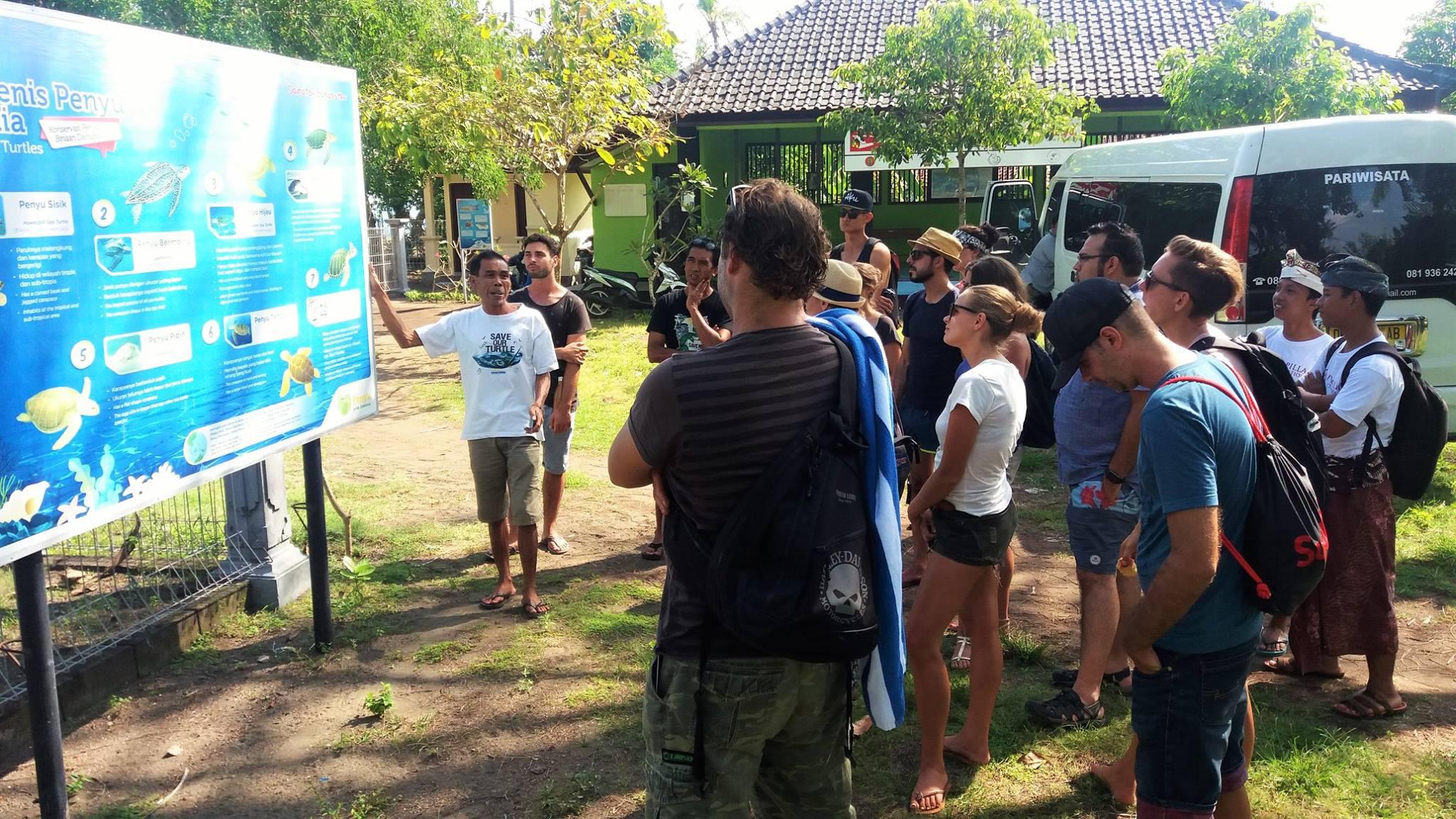 This is the kind of stuff that moves a co-working space beyond merely functioning as a shared office facility as well as a simple "doubling of place"– i.e., being physically present in one place while being virtually present in a distant location – that Mascheroni notes about internet cafes.
Effectively executed, a co-working space can be at once an office, a gateway to maintaining relationships at a distance, and the 21st century community center for mobile, remote-working communities such as digital nomads.